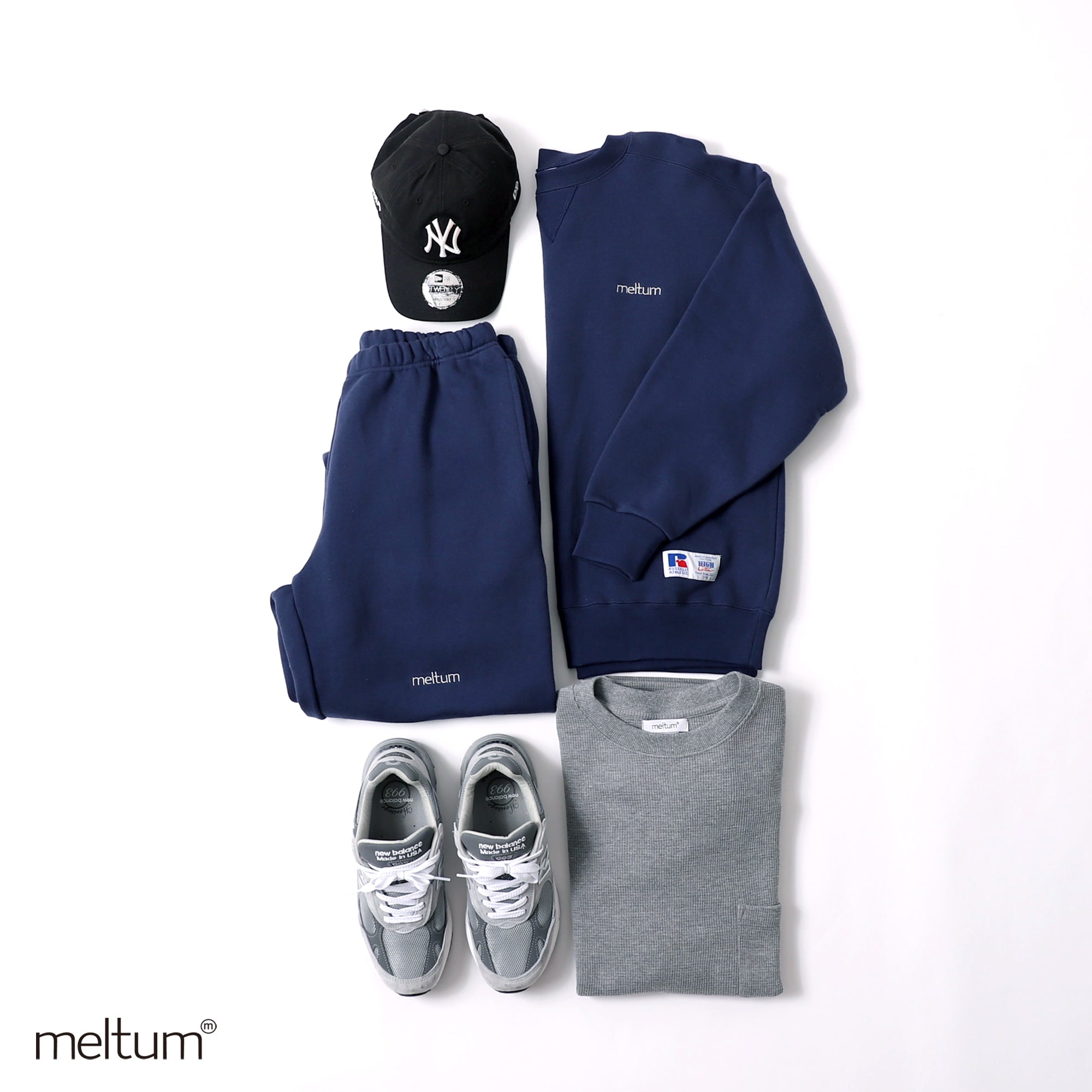 Hello.

In recent years, TRAINEE and CITY BOY fashion have become popular, and Meltum is one of the most popular categories.
Items centered on sweatshirts and fleece that enhance the relaxed mood are sublimated into products that are active in town use by adding a clever design essence.
We have products that are modest yet have a strong presence, backed by silhouette balance and comfort.
Here are some of the items we especially recommend.
"HALF ZIP SWEAT"
Color: Oatmeal / Gray / Black
Size: Free
¥6,800- (tax included)



model / 175cm

Black
This item sold out once because of the great response from the previous sale.

It was resold around October, but it still boasts of its popularity.



Oatmeal

The fleece lining makes it suitable for all seasons.
The size is loose.
Exquisite condition, not too loose and not too tight.



Gray

The hem rib has been adjusted to be tighter, so it has been updated to make it easier for short people and women to wear.
Also, raise the rank of the material to make it higher quality.


The best-selling BASIC pants.
"WP CLIMBING TECH PANTS"
Color: Beige / Gray / Navy
Size: Free
¥7,200- (tax included)
model / 175cm
CREDIT

TOPS : meltum × RUSSELL CREWNECK SWEAT / BLACK SIZE : Free ¥12,100- (tax included)
BOTTOMS : WP CLIMBING TECH PANTS / NAVY SIZE : Free ¥7,700 (tax included)

Loose around the waist.
The tapered silhouette toward the hem gives a loose yet clean impression.
Excellent compatibility with NewBalance.
Water-repellent fabric sorona® is used for the material.
The plant-derived polyester fabric is a sustainable material that is environmentally friendly.
It has just the right amount of firmness and elasticity, yet is soft to the touch, so it can be worn all year round.

The nice point is that it comes with a webbing belt.


It even has a gusseted crotch.
"Gusseted crotch" is a detail on the inseam that allows the legs to be opened naturally up to about 180 degrees, and by treating the rectangular gusset, the fabric does not feel tight no matter how you move, making it easy to walk. will support you.



We have many other simple and witty products, so please take a look.