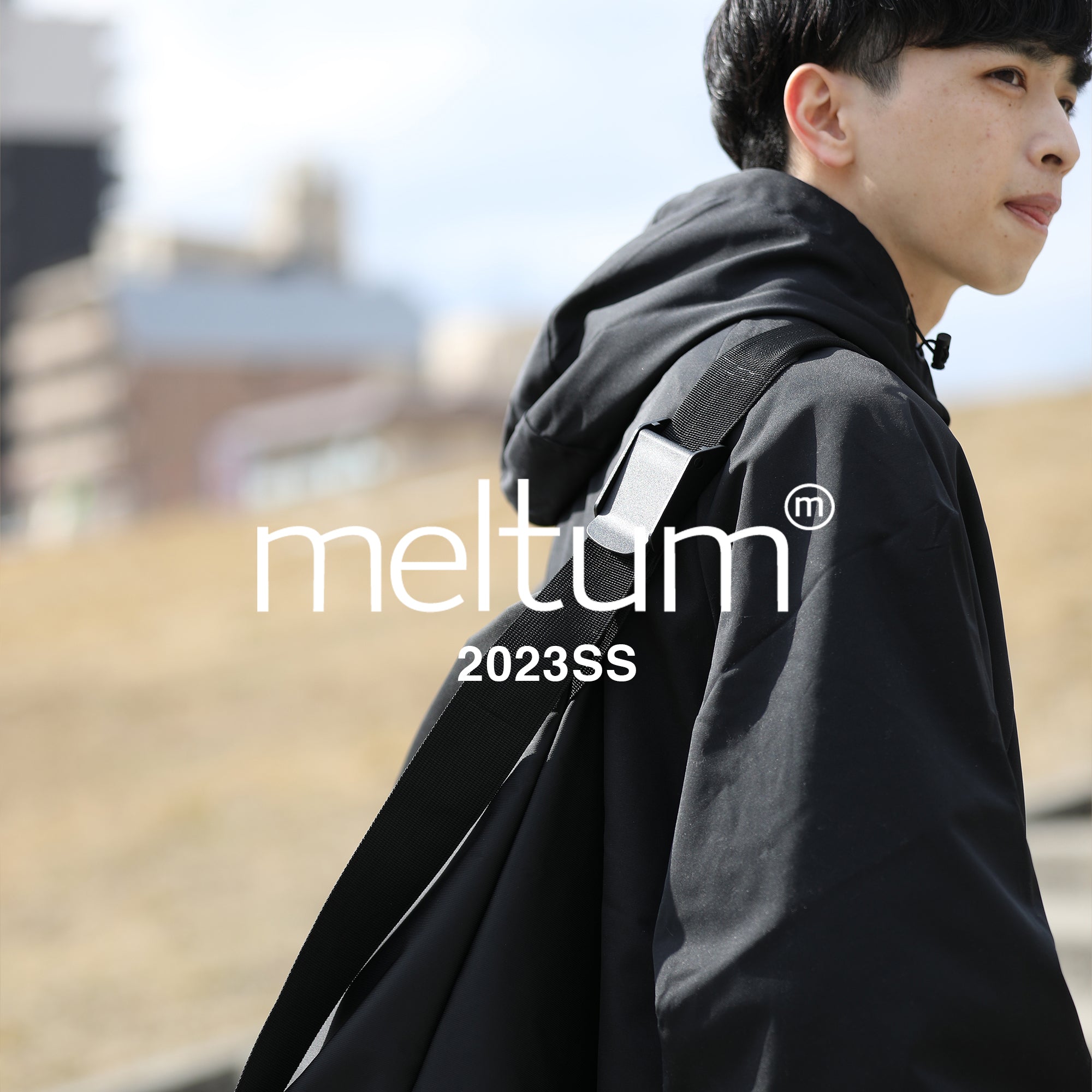 It has been a while.
This is Tsuzaki, meltum director.
It's still cold days, but the 23ss starts today, 2/4 (Sat).
Delivery is a little delayed due to the influence of corona, but we will be in stock at any time, so please look forward to it.
Today we would like to introduce the 23ss 1st delivery.
[WP ZIP UP JACKET]
"WP ZIP UP JACKET"
Color: Navy / Black
Size: Free
¥12,100 (tax included)

model 175cm/55kg
Hooded jacket with water-repellent finish.
A versatile outerwear with a loose sizing that can be easily put on.
It has a moderately loose silhouette that can be worn well inside, so it is a gem that you can wear for many seasons from the coming spring.


[SOLOTEX PARACHUTE PANTS]
"SOLOTEX PARACHUTE PANTS"
Color: Black
Size: 2/3
¥8,800 (tax included)

model 175cm/55kg size3
The twill structure of SOLOTEX®, which is soft and has excellent cushioning properties, is used for the outer fabric.
The supple stretch and dry touch make it stress-free and comfortable to wear.

Action pleats are provided on the knees for excellent ease of movement.
Easy to put on and take off with the webbing belt.
The ultimate one full of functionality because it is also equipped with water repellent yesterday.
[COOGI CARDIGAN]
"COOGI CARDIGAN"
Color: Black
Size: Free
¥11,000 (tax included)

model 175cm/55kg
3D knit based on meltum's key colors of navy and black.
When I think of 3D knitwear, I think of colorful things, but I personally don't wear colored clothes, so I chose calm colors.
It goes well with navy and black, as well as gray and charcoal.
The sizing is slightly loose.
However, in order not to look too unfashionable, I adjusted the size to a good balance, including the depth of the V.
[GARDENING TECH PANTS]
Inspired by gardening pants, this is a piece that has been dropped into the meltum style.
The size is loose, but the drawcord at the hem can be tightened, so you can wear it with a neat silhouette.
A detail that features a large tool pocket on the side.
The firm material is 100% polyester, but it has a thick cotton-like texture.

The double-layered side pocket has excellent storage capacity, so you don't need a bag.
[ CANVAS MINI POUCH ]
"CANVAS MINI POUCH"
Color: Natural / Khaki / Blue / Black
Size: Free
¥3,300 (including tax)
Introducing a mini pouch shoulder bag with outstanding cost performance from the popular canvas series.

We also recommend buying 2 colors as it comes in a wide variety of colors.


A feeling of size that the iPhone fits comfortably is more storage capacity than it looks.
[BASIC BEANIE]
"BASIC BEANIE"
Color: Natural / Orange / Olive / Beige / Black
Size: Free
¥4,400 (tax included)
A simple beanie that goes well with any outfit.
Because it is made of acrylic material, it is thick but has excellent breathability and can be worn all year round.
23ss finally begins.
Please look forward to the next delivery.
Tsuzaki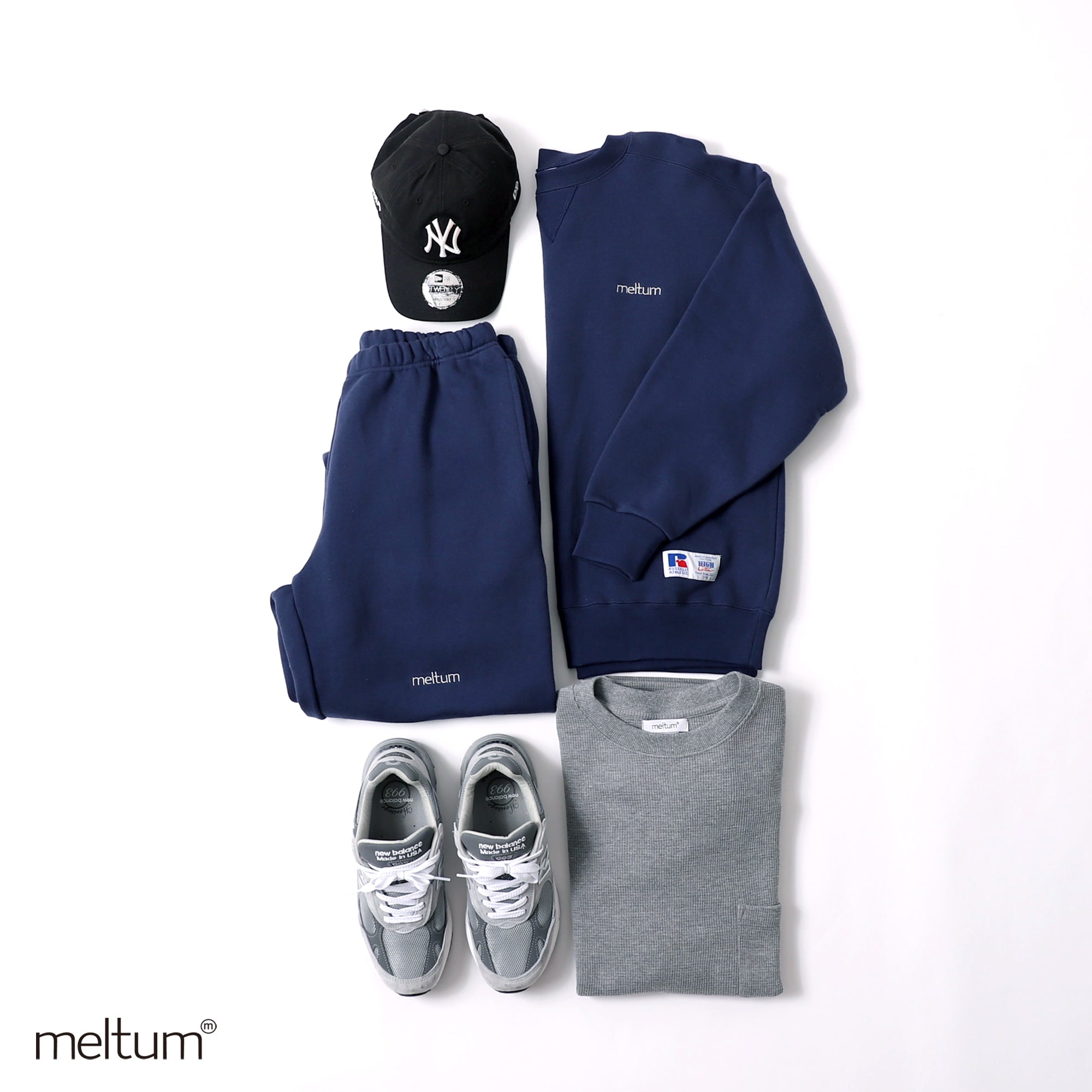 Hello. In recent years, TRAINEE and CITY BOY fashion have become popular, and Meltum is one of the most popular categories.
Read more
Hello. This is Tsuzaki, director of meltum. There are days when it finally feels like spring, and it's getting cold again. By the way, when it comes to Meltum's iconic item, it's the "bag", but t...
Read more